EL GATO CANALLA
Thus, the kitchen team creates different proposals, such as their particular pasties picantonas transformed their hands on eggplant stuffed dumplings spicy minced meat.
And you say of me octopus PaulIt grilled octopus with asparagus vichyssoise it certainly is an original proposal! Meats are also how you have always had, but in a way that could never have dreamed oxtail in "El Gato Canalla" is no longer a heavy dish, it has become mini rolls oxtail and candied pears with sweet wine reduction Madrid; and traditional meatballs meatballs are now oxtail juice bulls in chocolate and fried gnocchi.
GASTRO BAR
Start your day in our Gastro bar where you can enjoy breakfast with a selection of the best local foods. Join us after a long day out with a well-earned cocktail prepared by the best team.
You can also see the biggest games right in our bar.
Open every day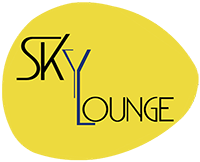 Almost touch the sky and take in the beautiful Madrid skyline from our rooftop lounge and bar.
As our hotel is West-facing you can also enjoy the beautiful sunsets in Madrid while sipping one of our delicious cocktails.