EL GATO CANALLA
Con una gastronomía de muy alta calidad y toques " canallas", en una ubicación inmejorable, al lado de la Gran Vía madrileña, El Gato Canalla ofrece una selección de 7 menús y 2 opciones de cóctel para todos los gustos a precios competitivos. Una oportunidad para celebrar entre familiares y amigos una velada que se convertirá en toda una experiencia culinaria sorprendente.
En pleno corazón de Madrid y a dos pasos de la Gran Vía con una localización inmejorable, se encuentra una de las mejores opciones para celebrar con amigos o familiares las comidas y cenas navideñas de este año. El Gato Canalla, restaurante del Hotel Indigo Madrid Gran Vía, ofrece una selección de menús para grupos a partir de 36€ y una oferta gastronómica gourmetcon un precio muy competitivo.
El Gato Canalla has a menu of dishes, mostly inspired by the traditional Madrid, but also surprises with mergers between flavors and combinations from different culinary cultures. a renewed and modern cuisine with a twist "scoundrel", true to its name is. A proposal for gourmets and lovers of haute cuisine.
Entrantes como "Rulo de foie confitado con melocotón en almíbar y cardamomo" o "Vieiras gratinadas en alioli de ibéricos y crema de setas" abren el apetito…. Platos principal como por ejemplo "Confit de pato con peras" o "Rape asado en salsa verde de cilantro y cítricos" terminan de introducir al cliente en una increíble experiencia culinaria. Y la repostería casera de El Gato Canalla consigue hacer viajar al paladar y la mente con los mejores dulces como "Dulces navideños" o "Mini Macarrons ".
With a total of 7 different menus, such as a cat has lives, to suit all tastes, plus 2 options for cocktail gatherings a little more informal, El Gato Canalla is ready to take care of yourself during this Christmas.
Reservations: 912 00 85 85.
GASTRO BAR
Here you can enjoy everything from early breakfast through a selection of the best local tapas and ending the day with a cocktail prepared by the best team. You can also see the biggest games on our screens. Open every day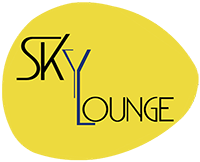 Enjoy an inspiring space while sipping a cocktail or snack watching the sunset over the horizon is taken. Our Sky Lounge will be your reference site in the capital, whether you are staying at the hotel as if you visit the city and spend some time looking at one of the most charming places Madrid center.
A boutique environment designed by architect Teresa Sapey for visitors to enjoy leisure, gastronomy and music and access to the terrace, from where the best views of the city in a sophisticated design environment where you always feel at home.
Schedule
Open from Friday to Saturday :.
Dominic 17-1 AM
Friday and Saturday from 17-2 PM.